| | |
---
Overview
FileMaker Pro Advanced includes all of the features of FileMaker Pro (including supported languages, operating systems, connections, etc.). It enables you to share databases with no more than 5 persons. FileMaker Server is recommended for a group of 10 or more persons.
Differences
Differences from FileMaker Pro are shown as the image: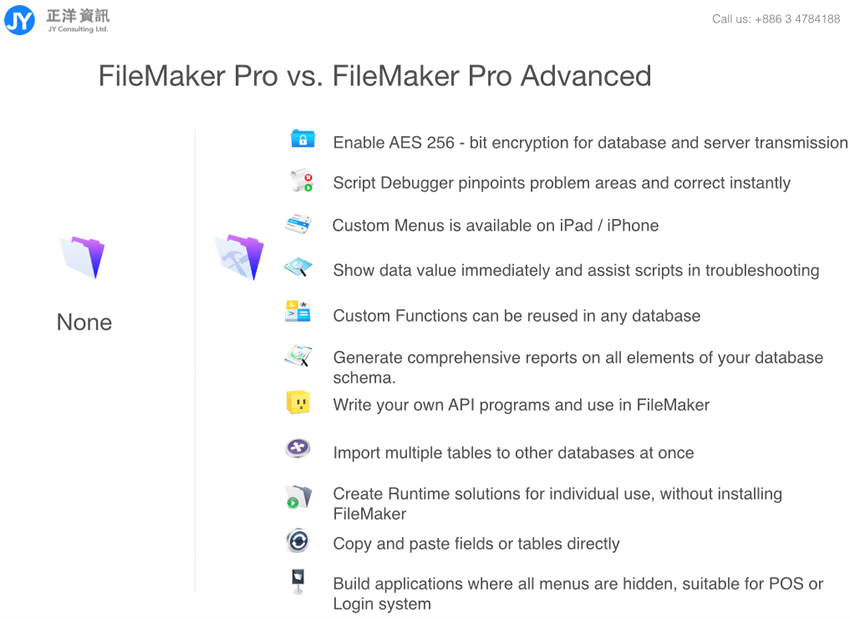 Compared with FileMaker Pro, FileMaker Pro Advanced has the additional functions below(Text):
Enable AES 256 - bit encryption for database and server transmission
Script Debugger pinpoints problem areas and correct instantly
Custom Menus is available on iPad / iPhone
Show data value immediately and assist scripts in troubleshooting
Custom Functions can be reused in any database
Generate comprehensive reports on all elements of your database schema
Write your own API programs and use in FileMaker
Import multiple tables to other databases at once
Create Runtime solutions for individual use, without installing FileMaker
Copy and paste fields or tables directly
Build applications where all menus are hidden, suitable for POS or Login system
How to start
Now start your FileMaker experience from:
1. Trial download

2. Starter Solutions
Download the 30-day trial version and start to create your solutions with the Starter Solutions.
3. Tutorial trainings
We offer step-by-step trainings on how to design and develop with FileMaker. Take our 9-hour courses to get the key skills. Provided in three sessions.

4. Custom development
If you want to get a professional to customize your solutions, we are glad to help.

5. Software purchase:
You may also buy any FileMaker product from us. Please fill out the form below and get our reply within 24 hours.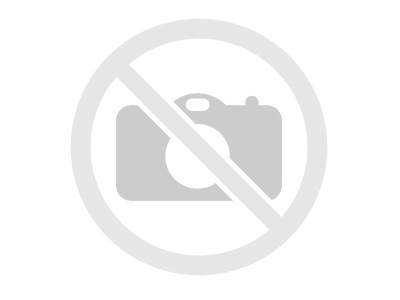 Previous article
FileMaker 14 New Features
Next article
FileMaker Go 15