About JY Corp.
JY Consulting Ltd.
- The first FileMaker-authorized FBA partner in Taiwan
- The unique FileMaker-authorized Trainer in Taiwan
- FileMake 12 Certified Developer


We are grateful and excited to take the opportunities to learn from and exchange ideas with our customers from all industries. Going through 15 years from Adobe to FileMaker (Apple),  JY Corp. has acquired valuable culture and experience, and will cherish all of the intelligence we've got. We promise to provide our better services to more customers with a positive attitude, and a responsible and devoted heart. We still have a lot of room for improvement, which is a momentum for us to do better and to help our customers solve their problems more efficiently. Your satisfaction is our goal, and we are going to consistently fulfill this mission in future days. 
We specialize in providing business applications for all industries and creating the best solutions for your business, including:
Industrial applications: Wholesales and retail, financial planning and real estate, textile production, transportation, biotechnology and medical care, power and gas, mining, mechanical plastics, agriculture, forestry, fishery and animal husbandry, power and gas supply, hotel and catering, information and communications, professional, scientific and technical service, support service (customer services), educational service, social work service, art, entertainment and recreation, religious and non-profit industries, etc. 
Specialized industries: Customer Relationship Management (CRM), Enterprise Resource Planning (ERP), Supply Chain Management (SCM), Hospital Information System (HIS), Knowledge Management (KM),  Collaborative Cooperation Management, Assets and Warehouse Management, Custom Workflow Management, Operations and Sales, Industry Invoicing, Files Management, Business Intelligence, Mobile Business Application and Heterogeneous System Integration, etc. 
Service scope: Departmental systems integration and application in SMEs (including micro enterprises) and large enterprises (groups).
For businesses in all kinds of industries and sizes, we feel your pain points, and help simplify your business in the best way. Present your data in the easiest and most innovative way, and use it on PC, Mac, iPad, iPhone and web browser at any time. 
Our services
Business solutions - Provide solutions for industries such as services, manufacturing, finance, human resources and more, also including ERP and CRM. Available for Windows, Mac, iPad, iPhone and Web.
Custom development - Based on your needs, we'll customize the features suit you. Provide 1-year maintenance with the system.
Tutorial courses - As an instructor with over 10 years' experience, we emphasize on creating personalized features in the most flexible and easiest way. Our step-by-step courses help you take advantage of the full functionality of the FileMaker Platform and meanwhile improve your development skills.
FileMaker software sales - A FileMaker-certified distributor with practical experiences for years. Provide SMEs with a full suite of consultative services before and after sales.
APP development - Want to deploy your applications on mobile devices? We are also good at APP development on mobile phones and tablets, enabling both iOS and Android. Your customers may download them from APP store directly.
Consultants - Provide permanent consultation before and after sales. We are glad to help you at any time.
We are glad to help you on any issues about solution. It would be our great honor to be the optimal choice for your business. 
You'll make a change if you want that happen.
Make it a better world, JY Corp.
Our clients













Previous article
Our services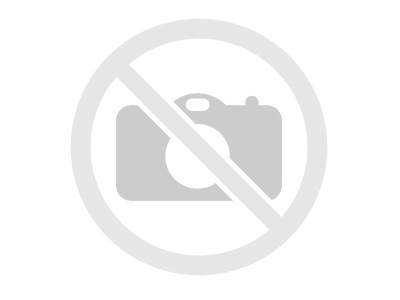 Next article
Support