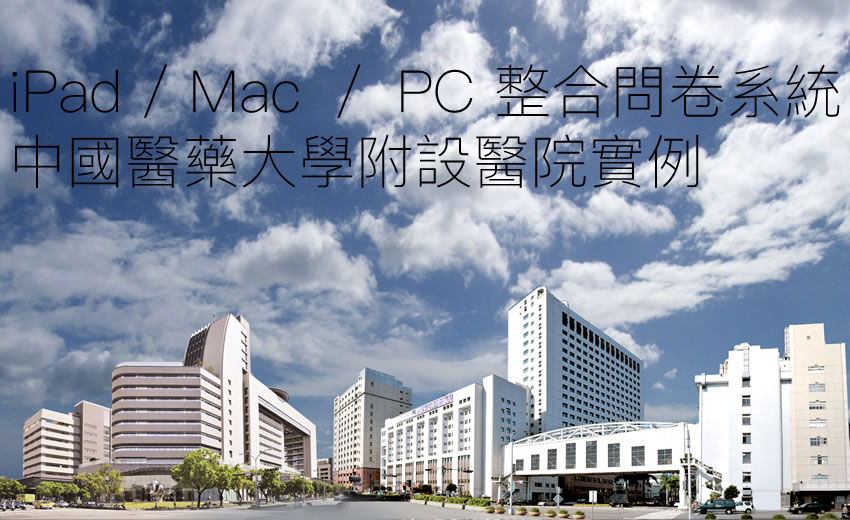 This questionnaire system can exist among iPad / Mac / PC , which allows data entry into interface easier and data management more convenient.
Preface
When carrying out questionnaire for most businesses, we often see traditional paper survey, Excel or even Google chart. Well, paper survey should be eliminated since it is not environmental-friendly, waste of time and manpower and not to mention how hard it is to preserve them. Therefore, what we are going to do is a questionnaire that possesses such features: 1) corresponding scores for each question, 2) total scores, questions answered, not answered, highest and lowest scores calculated immediately,3) recorded them speedily, 4) how many times has this person done the questionnaire, which is particularly for medical treatment that they can record it digitally, 5) all platforms are taken care of, secure accounts, easy maintenance for the future and no reprogramming is needed. Google charts can be discarded and all you need is FileMaker to fulfill all your demands
This real case is capable to enter all chart contents on iPad/Mac/PC; after using it for a period of time, clients can manage it by themselves and obtain all data they need with just a click.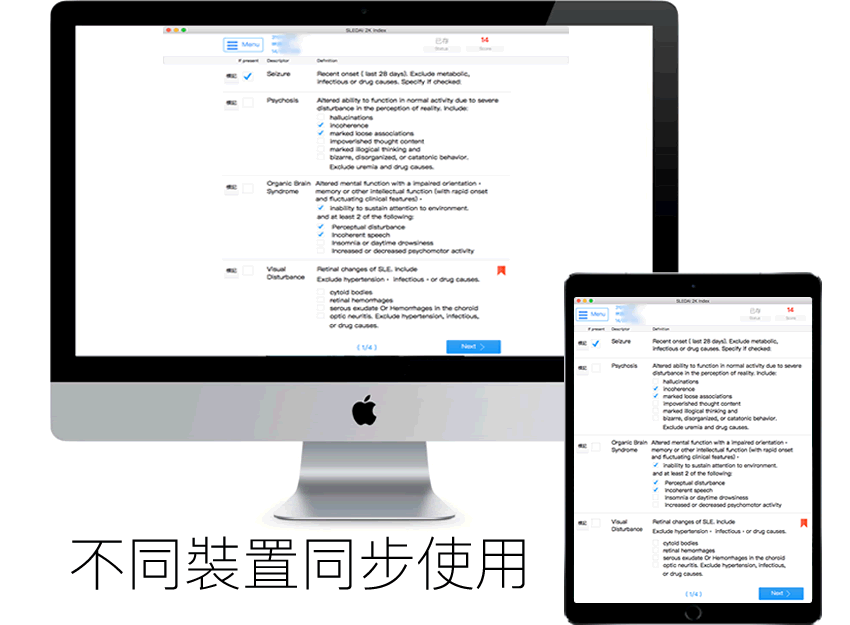 Introduction
This case is for a medical institute that demands the construction of a connective database through a systemic cross-platform app so as to promote sufficiency as a whole with a better database tracking and medical treatment assessment. We truly appreciate that China Medical University Hospital to give us this chance to participate in developing "Examples of Questionnaire for Medical Use" App. The figures and texts of questionnaire examples are showed below;Introduction
What were the challenges encountered before the system is installed and used?
All data were collected and stored on the papers, basically it was very time consuming and primarily managed by manpower; moreover, since there was no cross-platform function, all relevant data can be used repeatively.
The greatest benefits after the system is complete and running?
By implementation of this system,not only the assessment can be carried out in real time but alo data entry and preservation and input of account management do too. All records can be viewed, integrated and reviewed; not only desktop and iPad are integrated for immediate operation, all questionnaire functions can be completed with your fingertips on iPad. Thus, huge amount of time is saved for medical personnel who used to spend for this matter.

Customers' testimonies

Cross-platform data entry interface is simple and management is super convenient!

- Miss Lin & Miss Chang / China Medical University Hospital Rheumatic Immune Center
Easy to use for beginners and other staffs and nobody wasted time to learn to use it. The conditions of the field personnel's on-site use are shown below:
Figure I:delightfully using iPad to answer real-time questionnaire with the patient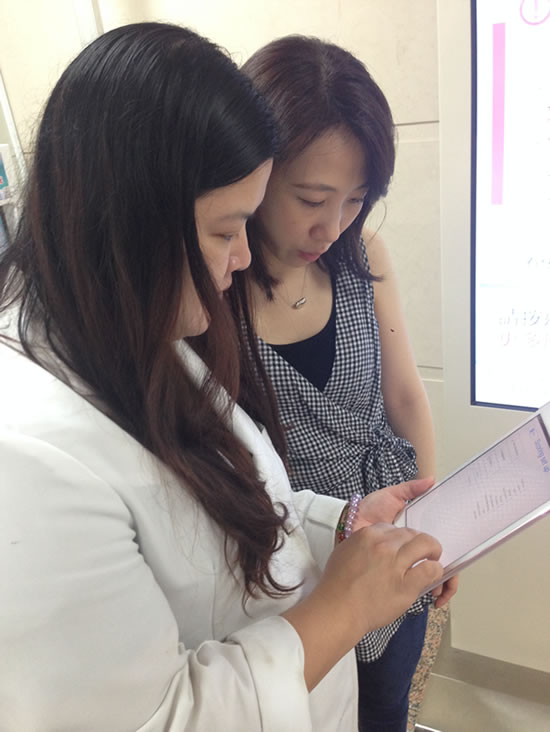 Figure II:Review and manage the results collected from the patients' answers for the questionnaire at all time, and various medical improvement can be implemented according to exact progress at that instance.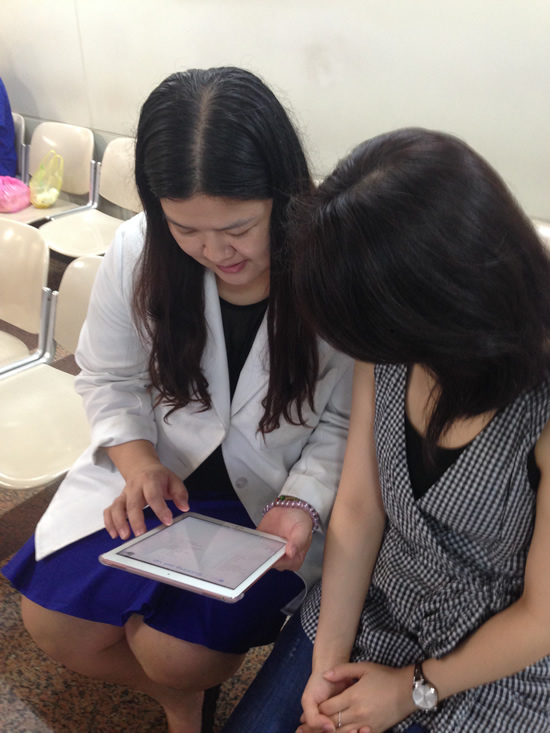 ---
Capturing portion of screen for preview
Figure III:Different management authority can be classified automatically according to log-in user's ID in this questionnaire system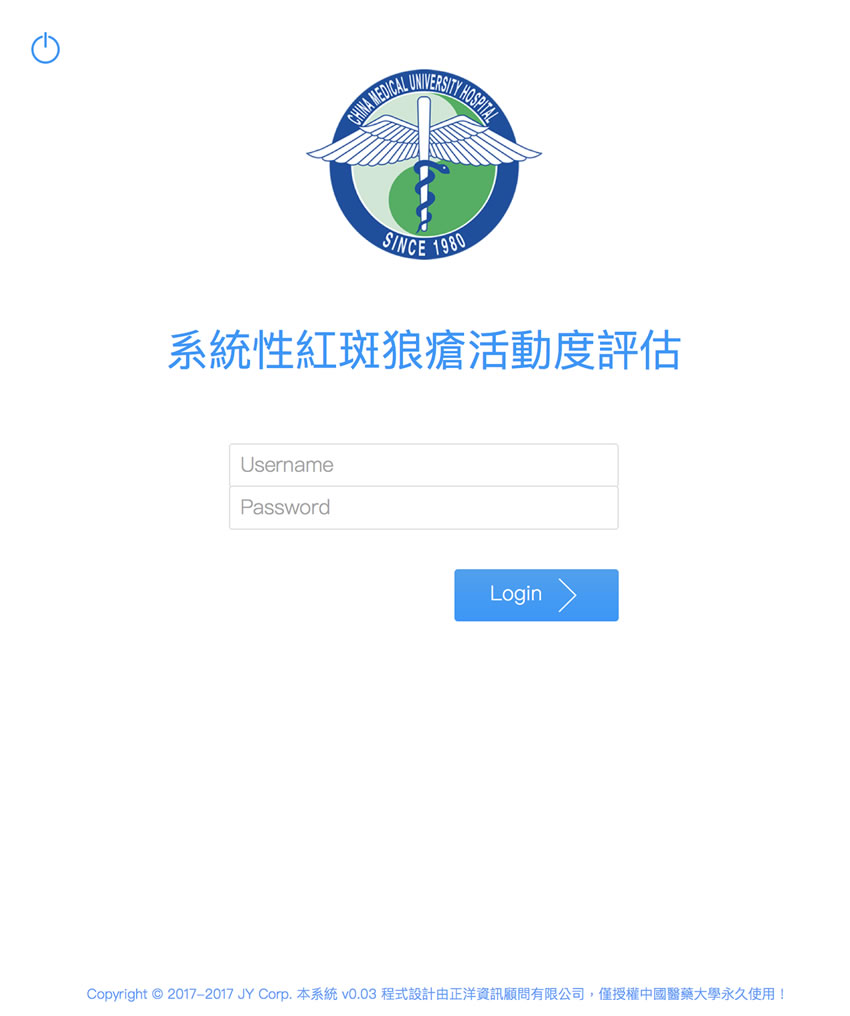 Figure IV:once the data in entered, the system automatically locate the patient's record and conduct the questionnaire; if there is no such record for the patient, a new one will be created.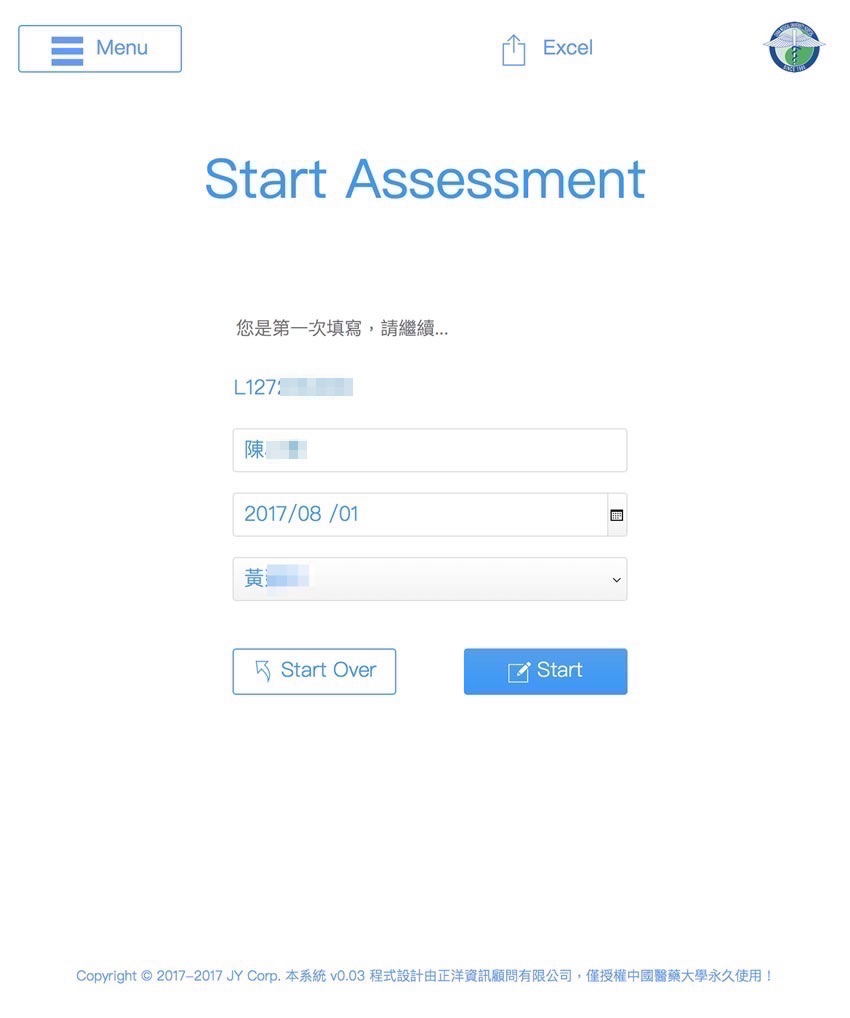 Figure V:Bookmark can be made during the questionnaire, and come back to answer it later on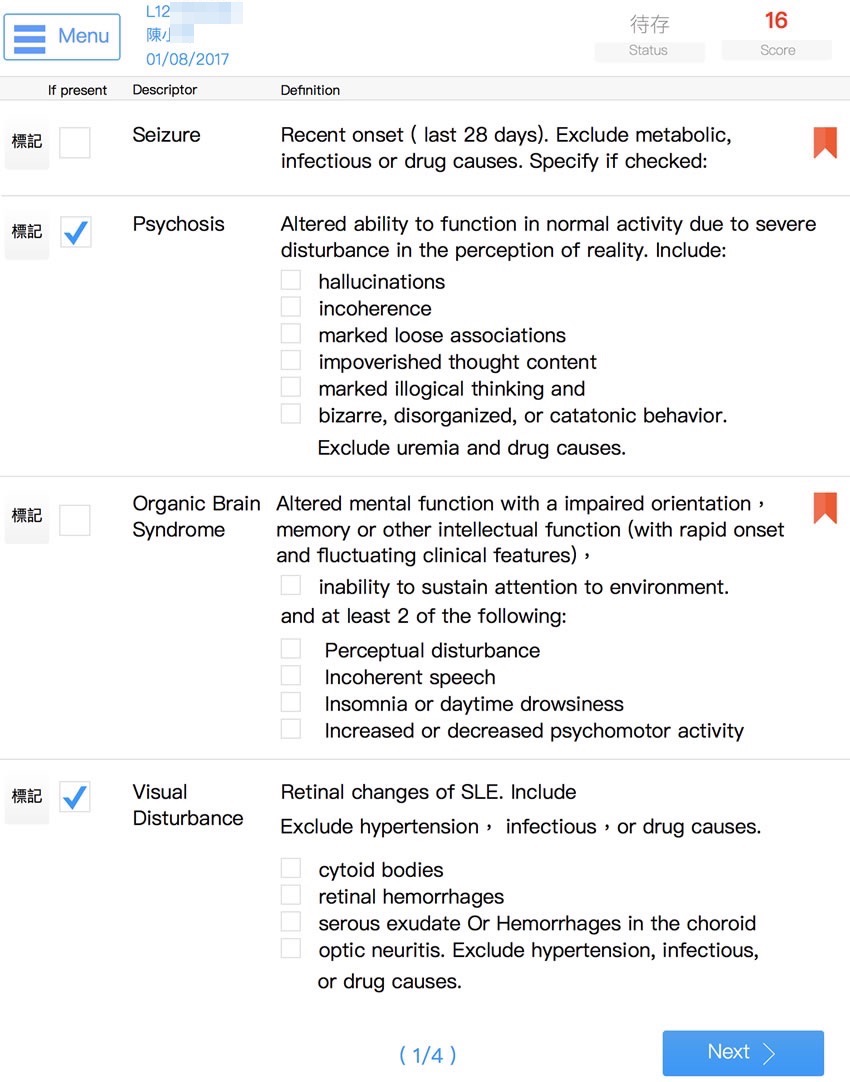 Figure VII:All exact results collected from each questionnaire will be stored in the database, which can be served as referral data for management or statistic purpose.
Figure VIII:just one click,all historical records of the same case in the past can be found instantly, and doctors and patients can use it for better communication in treatment improvement.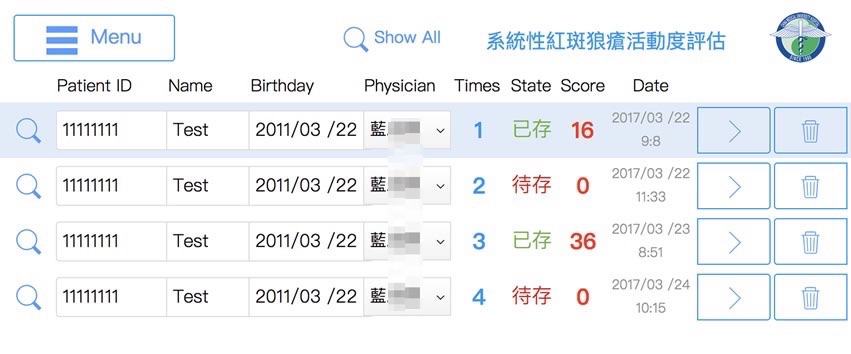 Figure IX:score management is set for each question based on its variety.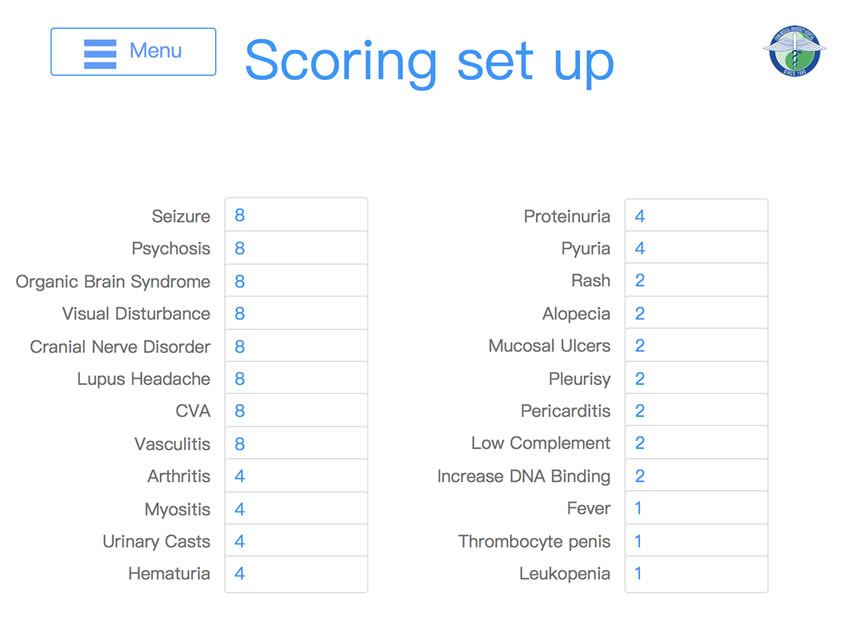 Figure X:Switching online questionnaire statistic results anytime requested.
would u like to share how you feel after this system is running?

Simple and intuitive with apple soul design, very handy to use it

- Miss Lin & Miss Chang / China Medical University Hospital Rheumatic Immune Center
Read also